DEA Busts Major Marijuana Grows In Willits
Posted on Jun 22, 2008 - 8:55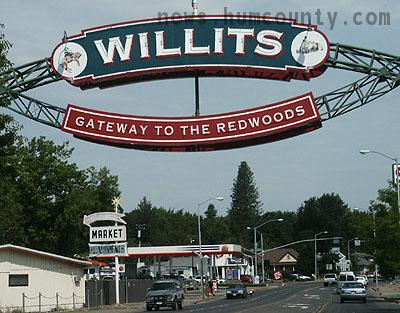 Amid the rumors and hysteria taking place here in Humboldt County, the DEA actually was raiding indoor growing operations as recently as last Wednesday in Willits, the outdoor pot growing capital of the planet.
With the help of the Mendocino Major Crimes Task Force (basically the Mendo version of the Humboldt County Drug Task Force), the Drug Enforcement Administration served warrants at multiple locations in three different investigations in the Willits area.
All three investigations began as a result of "citizen complaints" about the pot growers. That's right, pissed off neighbors are actually turning growers in now.
Two of the three investigations were big time--one grower was cultivating 660 plants on his property and operating a massive butane honey-oil extraction lab, and another guy was arrested after feds raided his 52-light grow room and found over $150,000 in cash, 15 pounds of pot, and 10 firearms. The third bust was relatively small: Randy Graynor was growing 49 plants in one house and 115 plants in another house and had $15,000 and two Mercedes-Benz cars at his home in Petaluma.
Anyway, what is scary about this story for Humboldt County growers is that the state of affairs here in Northern California is such that nosy neighbors are actually calling the feds and turning in pot growers. Granted, all three of the busts in the story sound like they were big time criminal operations, but it still makes for a rather 1984-ish feel since not all growers are criminals, especially here in the Arcata area where most growers are likely staying well within the county-defined limits and are actually using marijuana for medical purposes.
Looking around the local blogosphere we have seen many anonymous comments about reporting growers to the feds. We at Humboldt County News certainly do not condone big time greed and criminal marijuana production, but we do support compassionate use and marijuana growing within the limits of state law.
The sad truth is that pot growing is tearing our community apart. We have citizens calling the DEA on their neighbors, a newspaper editor who spies on the homes of residents he suspects are growing pot, wild rumors of large-scale federal raids, and a constant influx of outsiders migrating to our county because they heard that money grows quick under HID lamps.