PG&E Raises Rates for Pot Growers
Posted on Oct 22, 2008 - 7:29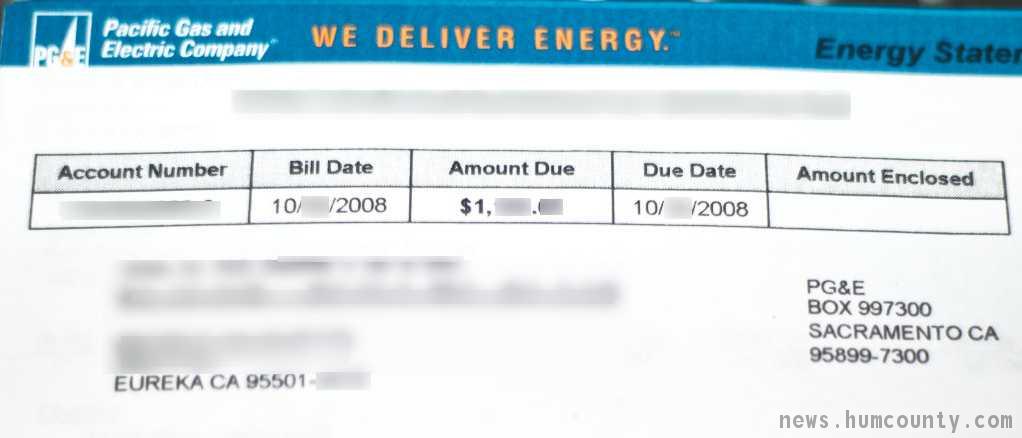 Not that we're very surprised, but this month's electricity rate hike is so substantial and well-targeted that we just had to tell everyone about it.
Growers looking closely at their power bills this month might notice a marked increase in the rates for top tier power usage. PG&E likes to divvy up your electricity charges into different "Baseline Quantities", charging more per Kwh when you use more power than they think you need.
This is fine for those of us who turn our lights off when we leave the room, shut our computers down at night, and keep our thermostats set low. But for the many thousands of households where residents are running multiple high wattage horticulture lamps, dehumidifiers, and industrial exhaust fans, those baseline charges could be a big deal.
This month PG&E increased rates for the "Over 300% of Baseline" tier by nearly 15%, and the next tier down by over 13%. The bottom two tiers, aka the non-grower tiers, actually went down in price by a couple hundredths of a penny.


Last month's power rates




This month's new prices
This is kind of a big deal, but only for growers. For the rest of us it's actually a little satisfying to know that pot growers who are using 100 times the amount of electricity as a normal household (no joke) now have to pay an additional 15% premium for their excessive consumption. But is it right for PG&E to purposefully implement what is essentially a grower tax? We would much rather see a real tax where the money comes back to the community somehow, but for now it's nice to know that at least someone out there is skimming a little off the top of the most profitable (and questionable) industry in California.
Should pot dealers and smokers expect prices of indoor marijuana to increase this year because of the beefed up electricity charges? Definitely not, because the profit margins on marijuana are still so astronomically high that an additional 5 cents per Kwh is quite literally a drop in the bucket for these guys. Consider that a 4-light indoor pot garden will generally yield 4 pounds of bud every 60 days. Running that garden will cost about $1000 in electricity each month, plus maybe $1500 in rent per month, and maybe $350 in supplies and upkeep. Oh let's throw in $40 for water, too. So it's about $2890 per month to operate that grow house. But quality indoor marijuana sells for at least $3600/pound these days, and this house is producing 4 pounds every 2 months. That leaves the grower with a profit of $8620 every two months, or $4310 a month.
And that is a really small grow scenario. Most growers would laugh at 4 lights because they're probably doing twice that, and you don't even want to start speculating about how many growers here in Humboldt County have multiple grow houses, each with 8 or more lights.
Speaking of marijuana prices this year, word on the street is that the big outdoor harvests from Southern Humboldt and Mendocino County are far, far bigger than ever before. Last year it rained early and caused lots of losses, but this year the rains have been light and the weather has been warm and sunny, allowing many growers to leave their crops in the ground much longer than normal. We have been hearing reports of double-sized yields over last year, and quality is unbelievable. As a result, prices are looking to be a bit lower this winter, which might put a strain on some indoor growers looking to unload their goods. But uh, we're definitely not offering any sympathy, seeing as how margins in the pot business are so ridiculously high it actually makes us sick.