California Bulk Marijuana Prices Are Way Down
Posted on Jan 30, 2012 - 8:55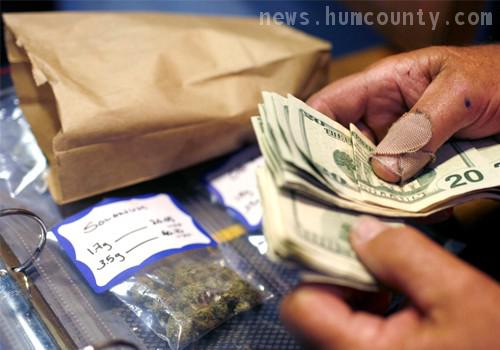 If you live in Humboldt County, or any other California region where bulk marijuana sales account for a substantial portion of your community's revenue, then you have probably heard growers talking about how low the price of a pound of pot has fallen over the past couple of years.
Humboldt growers are currently facing buyers who refuse to pay more than $2500 for a pound of high quality indoor marijuana, and as low as $1200 for good outdoor buds. This is a massive market shift from just two years ago when growers could easily find buyers willing to pay between $3200 and $3800 for chronic indoor weed and as much as $2800 for good outdoor buds.
There are a couple of things we find interesting about this trend.
First, per-gram prices at MMJ dispensaries have not changed much, with most outlets still asking (and receiving) $50 or more for an eighth and $300 for an ounce on indoor strains, and roughly half that for outdoor (depending on where you shop). At $300 per ounce, those sellers are bringing in $4800 per pound -- almost a 100% markup. The same is true on the street, where the cost of an eighth of weed is still about $50 pretty much everywhere you go.
Second, demand is undoubtedly up nationwide, and prices most certainly have not fallen on the streets of, say, New York City or Atlanta, GA, where many buyers routinely pay $425 or more for an ounce of sticky California-grown pot.
So it's fair to say that prices have only really changed for marijuana producers, while end-users are paying the same amount as they always have. Which of course means that the market is just as strong, and the profits just as great, but the growers aren't seeing nearly as much of that revenue as they have in the past. Instead, middle-men and bottom-of-the-chain dealers are scooping up greater profits than ever before.
Of course, supply is up huge these days, too, as more Californians than ever are becoming marijuana farmers, and states like Colorado are quickly rising as major producers of quality pot, which ultimately takes export business away from California.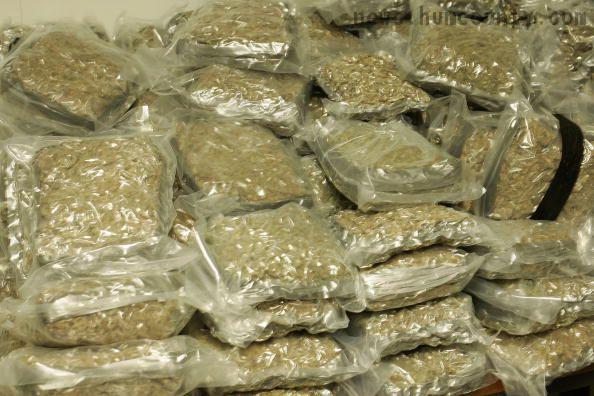 Kym Kemp (who we think is awesome), recently stated that prices are actually up this year compared with last year, but we believe that, in the big picture, she is incorrect, and that her report reveals more about the isolated and pocketed nature of the marijuana industry in California, where there are so many tiny little markets and circles of growers and buyers that it is difficult, if not impossible, to step back far enough to see the overall trends affecting widespread producers and consumers.
Regardless, you may be wondering what we at Humboldt County News think of all this. Sure, that makes us sound cocky and self-important, but the statement is based on the volume of hateful comments and threatening emails we routinely receive in response to this blog. Well, here goes.
Because we do know honest, good-hearted (and even income tax-paying!) marijuana growers who are being negatively affected by this trend in bulk pricing, we feel a bit bad for those guys and their families. But that sentiment is outweighed by the satisfaction we get from knowing that the brute force of the market is actually creating serious competition among growers. Why is that satisfying? Because it means there is less room for greed, less room for all the douchebags and assholes who spent the last decade or so reaping insane profits, driving up housing costs for the rest of us and essentially reducing the quality of life for normal taxpaying citizens.
As bulk prices fall and supplies increase, buyers will no longer settle for sub-par product. And that means those growers with real gardening skills, who are in the game to produce a high quality product for patients and operate a legitimate and sustainable business, will have little trouble selling their goods, while those who aren't actually good gardeners and just got into the business to make some easy money will find that the benefits no longer outweigh the costs. Yes, many "good people" are getting caught in the crossfire of this competitive market, but, well, thems the breaks I guess. What we like about this consequence is that, in general, the douchebags who are causing real problems in our community are way more likely to be in the bulk production business rather than the high quality, extra-care-taken-on-a-daily-basis-in-the-garden-to-produce-the-best-pot-possible business. Competition is always good.
And finally, we are greatly anticipating Kym Kemp's upcoming audio series, The Humboldt Chronicles, which will explore some of the unseen angles of Humboldt County's marijuana industry.