Marijuana Gold Rush - The Beginning of The End
Posted on Jun 1, 2008 - 8:55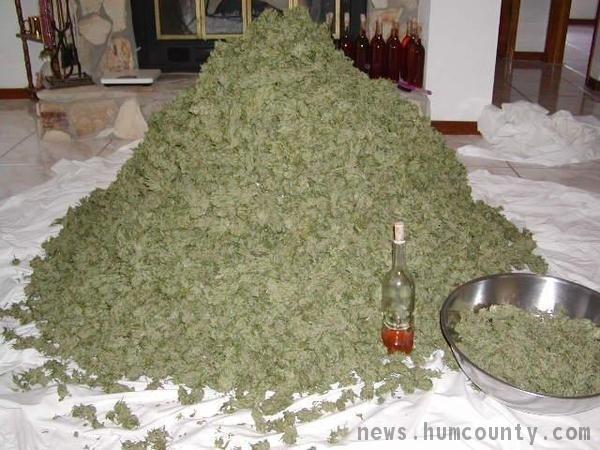 What started in the late 1996 as a movement for "compassionate use" of marijuana for medicinal purposes has, in recent years, turned into a full-blown gold rush in Northern California.
Proposition 215 was intended to decriminalize the use and production of cannabis for patients who have few other options for treatment of their conditions. It was intended to be used by cancer patients who are nauseated as a result of chemotherapy, glaucoma sufferers, and people suffering from chronic pain due to disease, injury, or surgery.
Twelve years later Californians are starting to notice major problems associated with the lack of regulation and legal procedures for dealing with criminal marijuana gardens that have popped up in literally every neighborhood of cities like Arcata, Eureka, Willits, and Santa Rosa. It is safe to say that the majority of currently operating grow houses are run by individuals who's Prop 215 recommendations would not hold up in court.
Yesterday the L.A. Times printed an article about the many problems that illegal grow houses are causing in Arcata, California. They point to a particularly unfortunate incident in which a very messy and unprofessional, but large, marijuana grow operating in a rental home caused a fire that nearly destroyed the property, all the while the land owner had been fooled into thinking a nice law-abiding family was renting the place. The article covers many related problems in Arcata ranging from the criminal element of growers selling their medicine on the black market for profit to home invasion robberies and artificial housing demand caused by pot growing conspirators renting up all available properties for their criminal pursuits.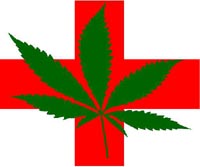 The L.A. Times article also mentions The Humboldt Cooperative, the dispensary in that old used car lot on I Street next door to Humboldt Hydroponics. It bills them as a nonprofit that is doing some sort of good for the compassionate use movement, but to anyone who has ever witnessed the comings and goings at the facility, it looks like little more than a pot store. Dreadlocked hippies and scummy looking 20-somethings are frequently lined up out the door waiting to buy their eighths, few of them looking like they have legitimate need for compassionate use. Park near the business for 20 minutes during the day and you are bound to see a carload of college-aged kids pull up, one of them get out and go inside the dispensary, then come running back with a smile on his face and a paper bag in his hand. Buying a sack of weed has never been so easy!
Yesterday the San Francisco Chronicle joined the fun, printing a front-page story about Mendocino County's Measure B, which aims to "weed out pot profiteers". Good luck: Mendocino is largely considered to be the marijuana capital of the planet, producing so many billions of dollars worth of the crop each year that there is likely not a single county resident who is not connected with the marijuana trade in some way or another. One resident says "it smells like pot everywhere. It just reeks."
One thing is for sure: Californians are starting to realize that Proposition 215 has been taken advantage of by many criminal growers. People are moving to Humboldt and Mendocino Counties from far and wide to cash in on the gold rush, and the affects are starting to show up in all areas of our communities. Housing is feeling the crunch, enough that families can hardly afford to rent a home in the Eureka/Arcata area, and this has caused city school enrollment to decline so much that 72 Eureka teachers are being laid off before the 2008-2009 school year begins.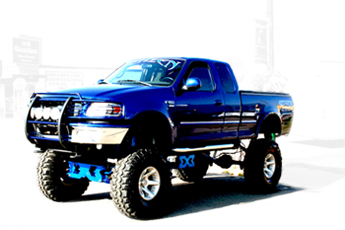 Drive around Eureka and Arcata for a day and you will see the problems on nearly every corner. Blacked out windows on homes and apartments, total lack of children playing in the neighborhoods, obvious criminal activity in many parts of town, and hippies lined up out the door of Arcata's THC dispensary. Also note the number of 20-somethings driving jacked up, chromed out $40,000 pickup trucks without a spot of dirt on them. If the truck doesn't look like its driver is a working man, chances are very high that he's a pot grower. Shiny tool box in the bed but no tools? Ten inch suspension lift, chrome rims, but no lumber rack? We are betting it's a black market grower or his girlfriend.
There are 20 hydroponics supply stores between Eureka and Arcata, and fewer than 50,000 residents. That's more than one hydroponics store for every 2500 residents. The gold rush is on, but it won't be long before honest citizens get fed up enough to put an end to the criminal marijuana scene happening all across Norther California. What do you think?