Archives May 2009
Posted on May 25, 2009 - 7:59
It's pretty rare that Humboldt County gets national media attention for non-marijuana news. It's also a big deal when Humboldt gets mentioned on a blog like Perez Hilton.
Today we get both! Brian Slayton's OctoMom kinetic sculpture vehicle made it to Perezhilton.com, which then caused the photos to be replicated throughout the blogosphere. Slayton built the OctoMom vehicle after local hero Duane Flatmo talked him into it.
This year's Kinetic Sculpture race was awesome! If you missed it, here's a link to the official race page for photo galleries and details on the event.
Posted on May 13, 2009 - 11:00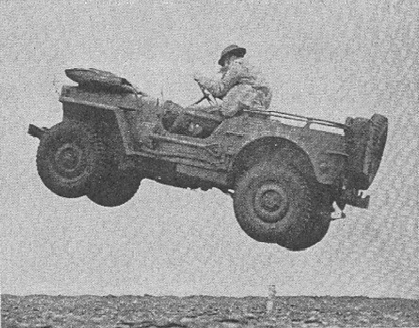 Good god, man! What a story!
A 14-pound pot deal went south Monday night when two heavily armed men first stole the ganja at gunpoint, then raced away in a Jeep while shooting at coppers in pursuit with an AK-47!
This is a big deal, even for Humboldt County! We all know we live in a modern wild west, a place where lawlessness abounds and law enforcement is frowned upon, but damn, how often do a couple of guys strap on body armor and rob pot dealers with assault rifles, then shoot at the police before committing suicide and driving off a 130-foot embankment? It's straight out of a bad action movie!
Anyway, one of the robbers didn't really want to die, so he shot himself in the chin (while his partner in crime put a bullet in the side of his own head), and now he's at the Redding hospital awaiting charges. Oops!
On the lighter side, it's good to hear that the sellers in this deal played it safe and simply turned over the pounds of marijuana to their attackers. And why wouldn't they? Fourteen pounds of herb isn't really that much around here.
Just look at the most recent grow op raid in McKinleyville. This couple had 900 plants in three grow rooms, some pounds of weed, and even a good quantity of hash just lying around the house. What's interesting about that one is that they are being held on $20,000 bail, but the cops found $15k in cash in their residence. You'd think the bail would be a little higher considering growers of this caliber generally have five or six figures buried in their backyards.
Anyway, don't sell weed to people you don't know. And don't freaking grow 900 plants in your house! That's just greedy! Get your card, grow your own smoke, and stay within the law--Humboldt County will be a better place if all you growers just quit with the rampant greed.