Archives December 2007
Posted on Dec 2, 2007 - 0:00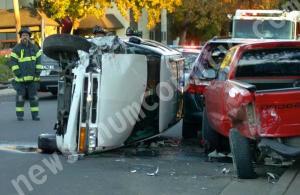 Fairfax, Humboldt County, resident George Malamphy, 57, was arrested in Novato, Calif., after he crashed his car and was found to be in possession of pot and hashish.
Malamphy was driving his vehicle southbound on Center Road in Novato at a presumed high rate of speed when hecrashed into a parked car.
The force of the collision flipped Malamphy's vehicle in a car crash spectacle reminiscent of scenes from The A-Team, an action show from the 1980s featuring Mr. T in which every vehicle flips through the air when it hits a parked car during a chase scene.
Malamphy sustained minor injuries and was arrested at the scene for the marijuana and hashish he possessed. He has been booked into the Marin County Jail, which is fine with Humboldt law enforcement officials because he already has a warrant out for his arrest issued by Humboldt County for transportation/sale of a narcotic and transportation/sale of less than an ounce of hashish.
Posted on Dec 1, 2007 - 0:00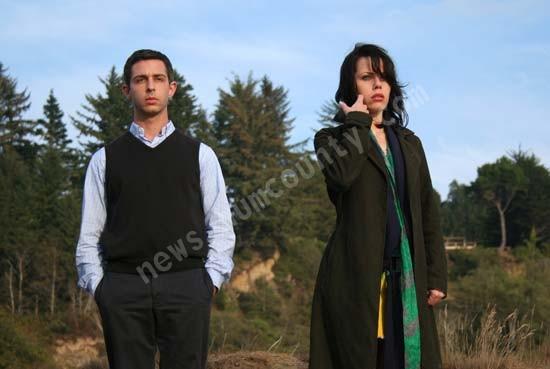 Directors of the almost-released motion picture, "Humboldt County", have started a blog to keep us up to date on the progress of marketing and releasing the movie next year.
Danny Jacobs and Darren Grodsky directed and wrote the film, which has no specific release date set, starting in 2006 and being in production throughout 2007.
Jacobs and Grodsky are originally from St. Louis, and no information has been provided regarding whether they have lived in Humboldt County, for how long, when, where, why, or anything related to those facts.
Aside from stating that they are "about two weeks away from finally completing the film", no big info regarding the release, the making, the actors, or the staff of the movie has been posted to the blog yet, but fans are hopeful that the directors will let them in on some interesting information before too long.
More information on the movie, "Humboldt County", can be found here and here.