45 Pounds is a LOT of Weed
Posted on Jul 10, 2010 - 15:10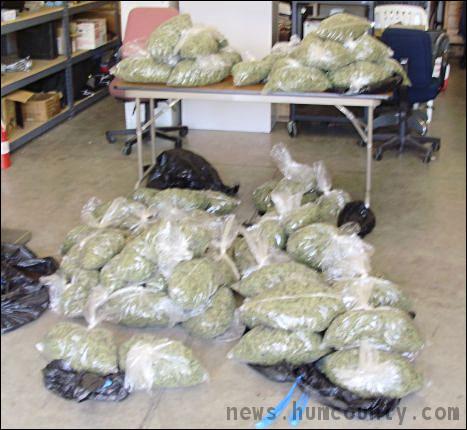 Yes, Humboldt County really is the Marijuana Capital of the World. Where else would you read about a 30 year old woman busted with 45 pounds of pot, plus cash and live plants, when she was pulled over for speeding by a Sheriff's deputy?
We're all pretty used to reading about this kind of stuff here, because it seems to happen on a weekly basis, but let's take a moment to think about the implications of this arrest.
Tiffany Charbonneau, when pulled over, first told the cop that the smell of pot was from the young marijuana plants she was transporting in her vehicle. She showed the cop her 215 card, but it was expired, so she was detained and searched. Within the vehicle, the deputy found 45 pounds of herb, "a significant amount of cash", the live plants, and "a pay-out sheet detailing the sale of marijuana." Damn Tiffany, it ain't legal yet!
Forty-five pounds. Even with marijuana prices at all-time lows due to the supply glut created by thousands of pot growers rushing into the scene (many of whom moved to California recently for the ongoing Marijuana Gold Rush), decent nugs can still bring about $3200 per pound in-state. So this lady is rolling around with $144k worth of pot, plus a bunch of cash, some live pot plants, and she even has records detailing sales of her weed? No question about it, that's just stupid. Seriously, even if this weren't the black market, if she were a legitimate businessperson running normal day-to-day operations, since when does anyone drive around with six figures worth of goods, without any protection or even an attempt to mask the odor?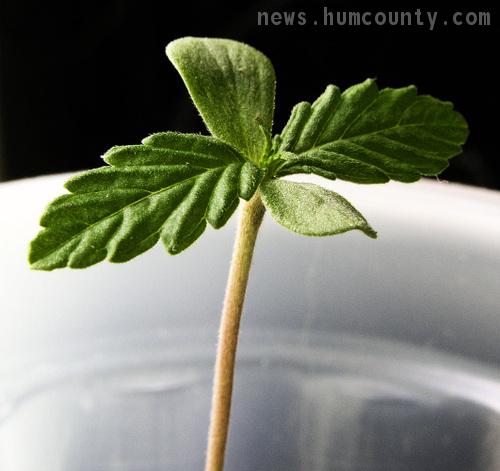 But this story, like so many similar tales of late, helps illustrate how unlike any other market the marijuana scene in California has become. For every Tiffany Charbonneau, there are presumably hundreds of other big-time black-market transports on the road at any given time.
And what does it all mean? For starters, it means there is an unimaginable amount of cash being made on the marijuana black market in Humboldt County. And that means significant losses in tax revenue for our community and our state. But will legalizing marijuana resolve that issue? We have doubts. Even if prices decline, which they most assuredly will, the black-market producers may still be able to compete with white-market prices, particularly because they won't pay the required taxes, and it stands to reason that we won't ever be able to eliminate the underground market and extract tax revenue from it.
This is all totally new and unprecedented in the US. We have a product that can be manufactured on a small scale, inside peoples' homes, with a quality that rivals even the most professionally grown stuff. Getting rid of the black market, and tapping into that tax revenue source, is probably going to take more than just passing a new law. It's going to be quite interesting to see what happens after California voters finally pass some sort of marijuana legalization.