Marijuana Prices Will Increase After Late Rain Ruins Harvest
Posted on Nov 20, 2007 - 0:00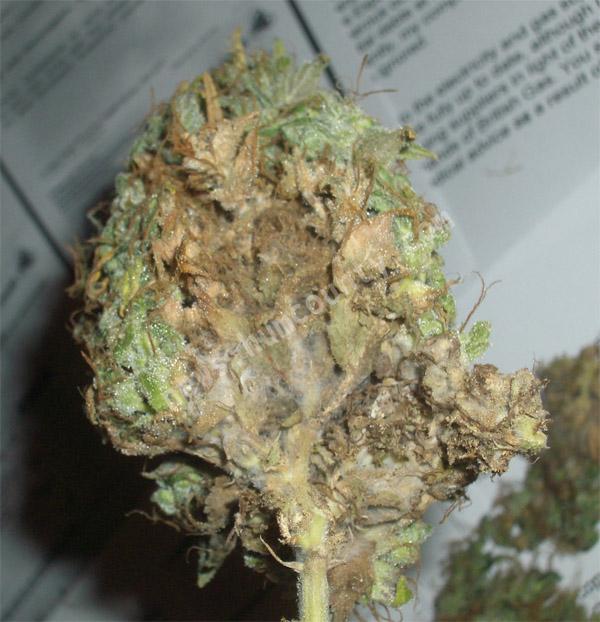 The feds and the local newspaper are saying that prices for marijuana will fall this year due to a supposed doubling of statewide pot production in California.
We have different news. Sources from behind the scenes of the marijuana-growing counterculture indicate that prices are on the rise this year due to an early rain late in the harvest season which invited botrytis (aka "bud rot") into thousands of outdoor and greenhouse marijuana farms just days before the final harvest.
Mendocino County, widely known as the Pot Capital of the World because 90% of its residents either grow marijuana or work for someone who grows marijuana, was headed for a bumper crop county-wide after an excellent growing season. When the rains came early, it raised the humidity and deposited moisture into millions of late-season colas, making conditions perfect for the botrytis to grow.
Clark C. Cliffton, a 25-year veteran outdoor marijuana grower living a few miles outside of Willits, explained that while most growers had planted many more plants this year than ever before, that gain was more than offset by the bud rot before the final harvest. Cliffton was expecting a 300 pound harvest this year, but thanks to the botrytis only harvested 180 pounds or less. He sent a team of 20 trimmers home 3 weeks early.
The feds think prices will fall because they confiscated more plants this year than ever before, which they think means that more plants were grown this year than ever before. That is probably true, about there being more plants, but they haven't accounted for the affects of that late rain, and the amount of rotted bud that was tossed out as a result, not to mention the ever-increasing demand for California-grown marijuana.
The market will likely be flooded with outdoor bud for a short while as is normal during the fall season, but will quickly give way to increased demand for indoor marijuana shortly after the end of the year. Expect bulk prices of $3600 or more per pound of chronic in the state of California throughout 2008. That might even mean $60 and $70 eighths on the streets of some U.S. cities outside of California during the summer months of 2008, when demand is highest and supply is low.