Local Blogger Claims Hobos Can Fight Camping Tickets
Posted on Apr 19, 2008 - 8:30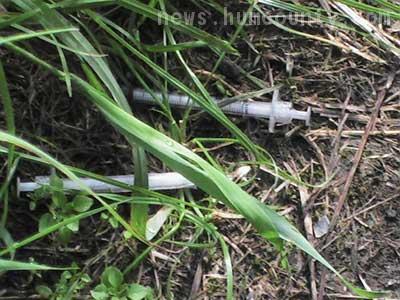 A local Humboldt blogger wants the 18 hobos who were cited for illegal camping in Eureka Wednesday to come see him about a possible legal defense.
Eureka Police officers did a sweep of the wildlife reserve area near the Humboldt Bay behind the mall a few days ago after receiving many complaints of "aggressive loose dogs, aggressive behavior by illegal campers, an abundance of garbage and human waste on the trails and hypodermic needles on the trails" according to the Eureka Reporter.
Tad, an Arcata resident who has been described as "a spokesman for the homeless", seems to think those bums actually have a right to set up camp, do drugs, and defecate on the trails in the greenbelt area which has been legally declared wetlands and reserved for wildlife use and public hiking.
This is the sort of thing that we don't understand about too many Arcata hippies. They are supposedly all about protecting the earth and its people and freedoms, yet we have a county full of disgusting hobos who trash the land, crap in our wetlands, and think they have the right to set up camp in public areas. And why is Humboldt County a mecca for beggars and bottom feeders? Because some people have spent major portions of their lives doling out spare change to street hippies and defending them from the evils of organized society.
Yes, the evils of law and order, the evils of having clean trails for citizens to walk on, and yes, the evils of taxes! And why shouldn't anyone and everyone be able to just give up, never work again, live in the streets, and beg for change and food, leeching off members of society who actually work, pay taxes, and contribute something to the world?
To be fair, there will always be disabled citizens, injured war vets, and people in need who cannot actually take care of themselves. But here in Humboldt County we see too many otherwise normal people who have taken to begging in the streets out of sheer laziness, and we believe that it is those abusers who do the most damage to our land and our society.