420 Idiocy in Arcata
Posted on Apr 21, 2008 - 9:18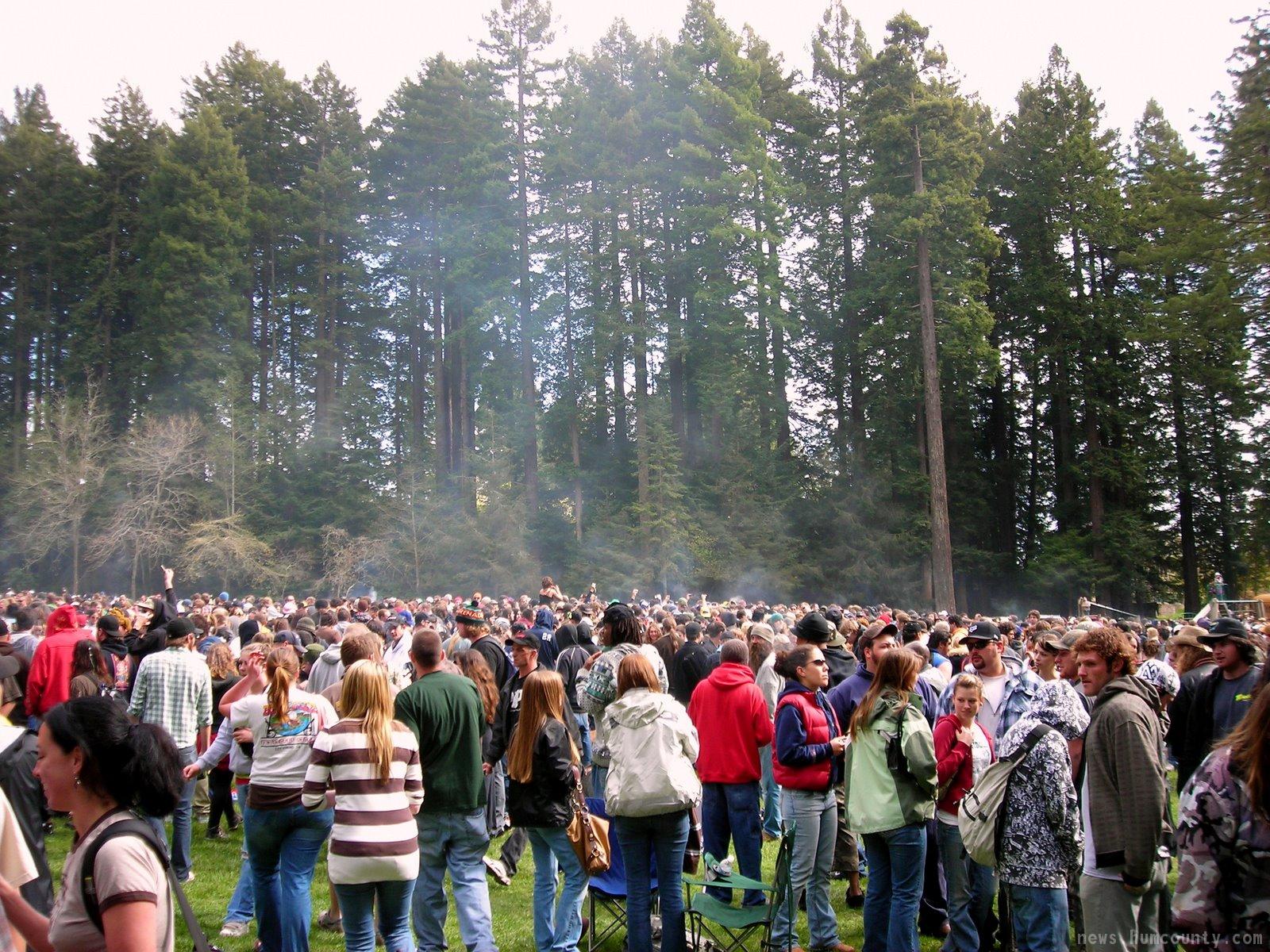 Total ridiculousness in Arcata's Redwood Park yesterday where thousands of marijuana smokers gathered to get stoned for the traditional "4/20" pot celebration.
The whole 420 thing supposedly started with a group of high schoolers in the SF Bay Area back in the 70s. According to the legend, the stoners would routinely meet at 4:20 p.m. after school and smoke pot together.
Leave it to pot smoking hippies to take that one step further and celebrate April 20th, with a giant group smoke-out at 4:20 p.m. on 4/20.
We always thought it was kind of dumb for so many people to be celebrating such a pointless date. Don't they realize 4/20 is the birthday of Adolf Hitler? Of course they don't. I mean, come on, this is Humboldt County, land of the under-informed, kingdom of mediocrity, county of marijuana. So hippies, smoke your pot, enjoy your haze, and don't forget that you're celebrating the same day the leader of Nazi Germany was birthed.