Kevin Hoover Takes NY Times to Arcata Grow House
Posted on Jun 9, 2008 - 7:44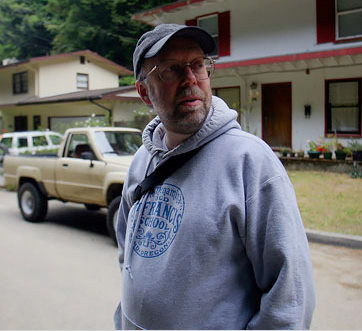 Yikes. Today's New York Times exposé-style article on California's biggest cash crop includes a video featuring Kevin Hoover (editor/publisher/writer/ photographer/honcho of the Arcata Eye) confronting a medical marijuana grower at his home in Arcata. Is it us or is Hoover getting all Michael Moore on medical pot these days?
The NYT article paints a picture of a state in total chaos, and also introduces yet another false statistic regarding the number of "grow houses" in Arcata. They actually printed this: "...Arcata, home of Humboldt State University, where town elders say roughly one in five homes are 'indoor grows'," which is truly a shame, not only because they did not provide any source for that data, but especially because they turned an already false and incorrect number that the L.A. Times printed into an absurd mathematical impossibility.
How does 1000 of 7500 become 1 out of 5? That just does not work out, and we are officially scolding the New York Times for printing such incorrect data. Also, the video attached to the article refers multiple times to the false statistic that 1000 homes are grow houses, even though it is clearly hearsay. Also, who the hell are these "town elders" the Times refers to?
Anyway, back to Kevin Hoover and his current agenda of walking the streets of Arcata casing houses for signs of pot growing operations. Doesn't this guy have anything better to do? It's fine with us if he continues to print stories and opinions on the topic of pot growing in Arcata, but it's a whole different gig to do a straight up knock-and-talk to a grower with a cameraman from the New York Times standing behind him.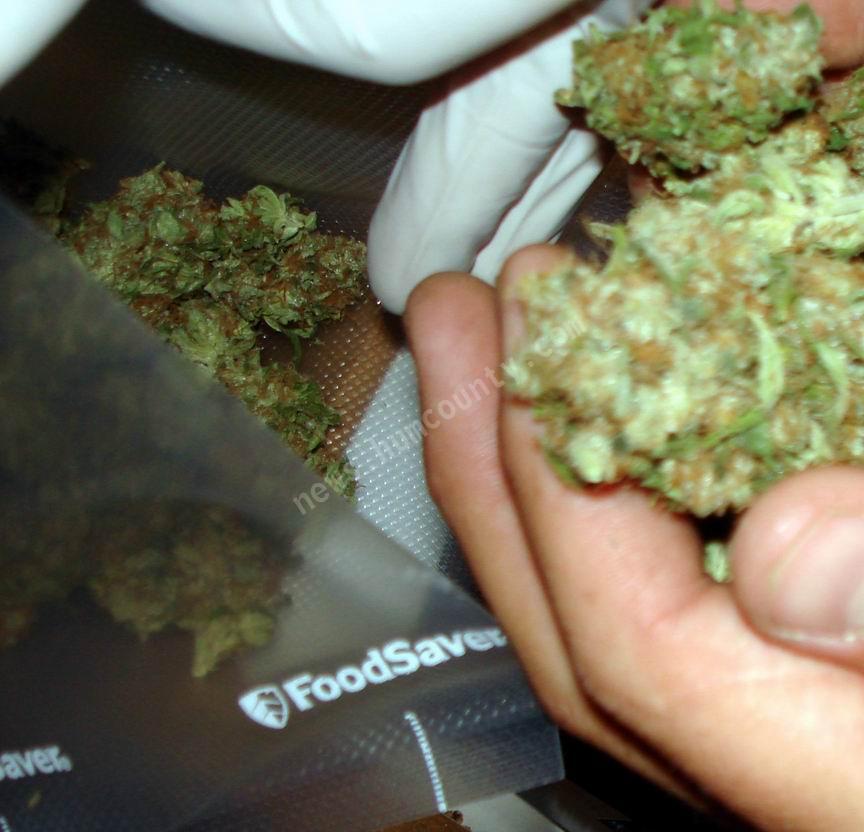 Then again, if he doesn't do it, who will? Hoover is right about one thing: Pot growing is totally out of control in Arcata, even if it's not 1 in 5 homes or even 1000 in 7500. Mendocino may be on the right path with their recent repeal of Measure G, which allowed prop 215 patients to grow up to 25 plants. Now that the voters have spoken, that limit is down to just 6 plants per patient.
Perhaps Arcata will benefit from Hoover's relentless research and tireless reporting on the topic, perhaps we will eventually figure out how to strictly limit residential growing operations while still allowing legitimate dispensaries to function in a way that is beneficial to actual sick patients in need of medicine.
When it comes down to it, Humboldt County, and especially Arcata, absolutely has a big, huge problem with for-profit criminal marijuana growing. You better believe that most of the homes with indoor grow rooms are operating as pot businesses, growing more than they need and selling it for profit. We feel that this should be acceptable to a certain point, for example if a patient actually needs to smoke a pound of medicine a month, they might be allowed to grow two pounds per month so they can sell one to the dispensary in order to cover the costs of growing that much medicine. But when growers are blowing up whole houses and growing 10 pounds at once, then buying $50,000 pickup trucks and evading income taxes, or purchasing multiple properties to grow more pot, we're with Hoover when he says "The energy-sucking crime hives aren't going to be tolerated any more than crack houses, trash houses or any other blight would be."