137 Pounds of Weed Headed to Illinois
Posted on Apr 17, 2008 - 7:41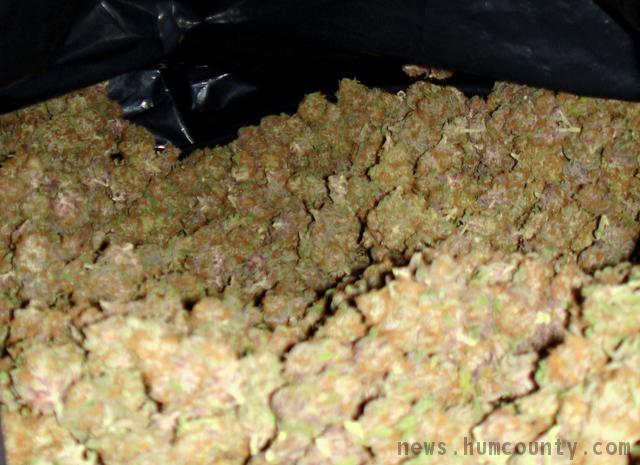 It was a big one down in Honeydew Tuesday when more than a dozen drug agents both local and from afar served a warrant on Christopher Cramer's Applewood Road residence.
Agents arrested Cramer and Leland Bauer at the scene without any hassles. Cramer is charged federally with conspiracy to distribute marijuana, and Bauer was booked on various warrants and will also be charged with conspiracy.
According to the article, this bust was made possible thanks to information provided to the local authorities by the Illinois State Drug Task Force, but there are no further details on that piece of the story. We can only guess that Cramer's business partner in Illinois ratted him out recently. Not a surprise, seeing as how they give you 4 years in prison for less than 1.5 pounds of pot out there.
In any case, Cramer had like 90 pounds of bud in his house and another 40 or so packed up in his Toyota Tundra, the pickup truck of choice among pot farmers. Semi-legal or not, 137 pounds of pot is way beyond legitimate use, so we're guessing he'll be doing some time in a federal lockup. But hey, they are trying to legalize medical marijuana in Illinois, so maybe it wasn't just drug trafficking after all?