Texas Judge Will Decide Fate of Pacific Lumber, 29,000 Redwood Trees
Posted on Oct 2, 2007 - 0:00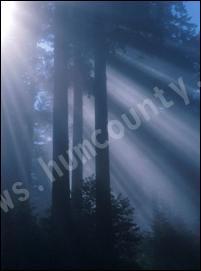 The fate of nearly 29,000 acres of Northern California redwoods is now in the hands of a Texas judge.
The land in question as well as the trees on it is owned by Pacific Lumber Co., a company struggling to emerge from bankruptcy.
In order to do so, the company has asked for permission to sell some of the oldest of its remaining tracts of land and continue logging the rest. Texas bankruptcy judge Richard Schmidt has scheduled a hearing for Oct. 23 in Corpus Christi to help decide the future of the land and its towering tenants.
http://www.chron.com/disp/story.mpl/headline/biz/5180255.html