Marijuana Grow Raided in Eureka, Street Value Estimates Greatly Exaggerated
Posted on Jul 2, 2008 - 13:07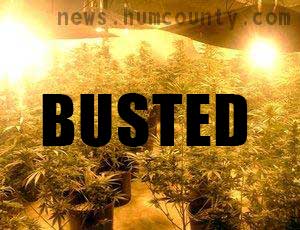 The Times-Standard is reporting that a marijuana grow was discovered by the Eureka Police Department yesterday during an arson investigation.
David McCullough was arrested at a residence on the corner of 14th and M Streets when cops and Eureka Fire Department personnel served a search warrant on the property. The TS article says that a "moderate sized" pot garden was discovered inside the residence and was running on shoddy wiring, posing a safety hazard to the public. This is very common, especially in the shady parts of Eureka where tweekers tend to reside. The article says that 450 pot plants were confiscated ranging in height from 6 inches to "over one foot", as well as 4.5 pounds of processed weed.
We are going to call foul on the EPD's estimate of the value of the confiscated marijuana plants. They claim the combined street value would be $270,000, but this is an absolutely ludicrous assertion.
First off, high quality indoor pot goes for no more than $4000 per pound here in Humboldt County. Chances are good that the goons behind this 14th Street grow were lucky if they got even mediocre herb as their final product. Let's be realistic and say they could sell their pounds for $3500 each. So, the 4.5 pounds are worth $15,750 on the local market, $18k at the most (generous assumption). That leaves $252,000 that the cops are saying those 6-inch plants are worth.
Still with us? It would take slightly more than 71 pounds of decent pot at $3500 per pound to give this grow the value that the EPD claims it was worth. Do these guys have any idea what typical indoor marijuana garden yields are? Obviously not.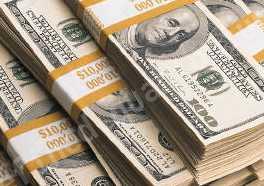 As we have described before, an indoor pot garden is very lucky to yield one pound per 1000 watts of HID lighting, and no matter how they're doing it, only so many plants can fit under a single lamp. In order to get anywhere near 71 pounds at harvest time, they would need to be running at least 70 lights, and more than likely it would actually require eighty or ninety 1000-watt lights. That's 80 or 90 thousand watts of electricity, which is technically impossible given that the most wattage a residence can actually pull over a PG&E circuit is 48000 watts, and that's only if they have an upgraded 200-amp line and are maxing out both 120V circuits from the utility.
So anyway, we figure the EPD is using some screwed up formula to figure the value of a grow based on the number of plants. Maybe they got some math lessons from the feds recently, who knows. Regardless, for all we know, this grow house had 8000 watts of lighting with 200 plants growing underneath, plus a couple hundred cuttings waiting to be planted for the next grow cycle. Either way, that number ($270,000) is totally made up, and there is no way these arson suspects were even close to harvesting a quarter million dollars worth of pot.
That said, we absolutely applaud the local authorities for shutting down yet another criminal marijuana grow house and eliminating the safety hazard it was posing to the surrounding neighborhood. But please, don't try to tell us these guys were masterminding a million-dollar per year indoor pot growing operation in the middle of Eureka. That 4.5 pounds they had was probably the most weed those guys had ever successfully harvested at one time, and it's likely that the potential value of all those plants was hardly more than $20,000, if they had made it to harvest.