Local Transient Wants Free Ride
Posted on Apr 26, 2008 - 7:45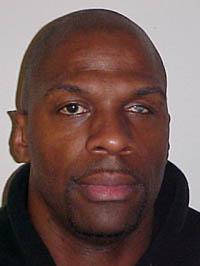 From yesterday's Times-Standard:
"I've been homeless here in Eureka going on seven weeks. In that time I have been attacked by countless people of all sorts. What is the deal with people around here? As a community, where do you get off treating people in poverty without dignity?
You won't let them wash their clothes, you won't let them shower, you won't let them work, and the homeless food mysteriously puts me to sleep every time I eat it.
This community suffers from bad leaders. Bad leaders create bad followers, and there are a bunch of bad followers around here. Don't go to church this weekend and tell me on Monday you've done your part for this community.
I see a bunch of criminals around here, growing pot and spending the money -- not on the community, but on themselves, and harder drugs. Grow up, NorCal.
Michael Neeley
Eureka
Let's see, you're upset because you can't find free laundry service, free showers, free food that you like, or a job you want. Gee, please hang on while we invite you in to wash your hobo clothes, shower in our homes, and have some food on the house. Never mind that we work very hard, every day, many long hours, at skilled jobs that we went to school for, only to use the money we earn to pay the thousands of dollars it costs each month for rent, electricity, water, food, clothes, gas, student loans, and yes, even the washing machines you think you should have free access to.
Oh but it gets better. Michael Neely is a convicted sex offender! Specifically, he was convicted of assault with intent to commit rape. So why should we give you free food, free shower, free laundry, or anything else that we worked hard for? Humboldt County has some of the best social benefits for homeless people in the country. Go wait in line at the Social Security office on Washington Street like every other transient to get your handouts.
You know what we're tired of? People coming to Humboldt County looking for handouts and free rides, while the cost of living increases on a weekly basis and wages stay the same. So please, make use of our tax-sponsored free money and food stamps, but for society's sake do it wisely and save up your spare change to clean yourself up enough to find a job.