Holy Crap! Heavily Armed Meth Dealers Busted
Posted on Apr 15, 2008 - 7:24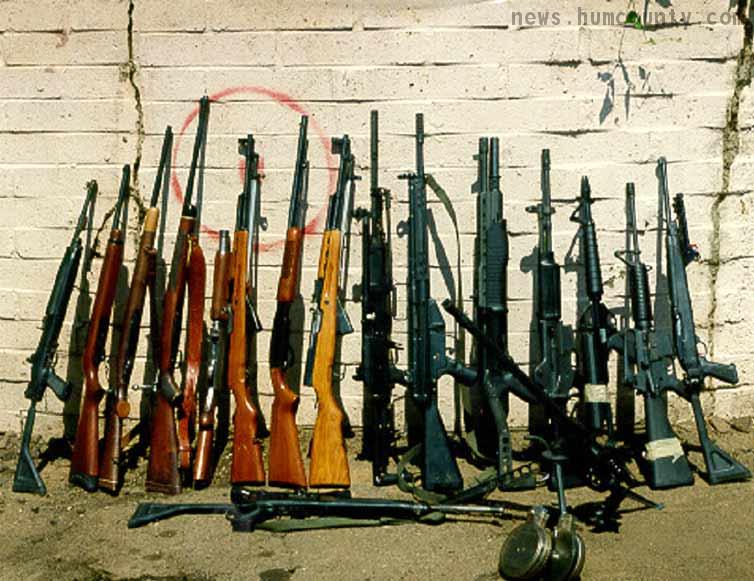 Both local papers are reporting on the giant meth and weapons bust in Ferndale over the weekend. The Humboldt County Drug Task Force served a warrant on Grizzly Bluff Road where they found four people, more than a quarter pound of meth, and 56 firearms stashed, as well as all the goodies you would expect a meth dealer to have, like scales, packaging materials, and incriminating paperwork.
Jack McCanless, the 60 year old kingpin of this particular meth ring, is being charged with all sorts of crimes, including maintaining a residence where drugs was being sold and lots of weapons charges.
Officers also arrested three other people during the raid, putting this meth house out of business.
Many of McCanless's guns were hidden beneath a false floor in his attic. Makes us wonder why a 60 year old meth dealer in Ferndale would have so many guns if they're just stashed away under planks in an attic. Stolen? Probably. Meth addicts love to steal stuff, especially here in Humboldt County where burglaries are ever so common, and almost always performed by addicts.