Cops Search for Hobo Hunter
Posted on Apr 13, 2008 - 7:03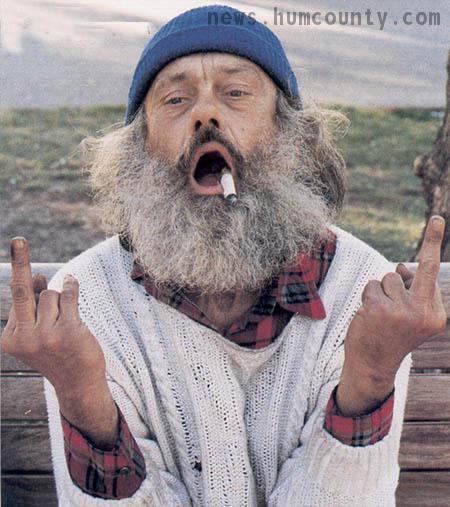 Someone has been going around beating down homeless people in the Eureka area. The first assault was on March 23 at the Eureka boardwalk, and since then another assault near the Bayshore Mall sent a homeless man to the UC Davis Medical Center with serious face and head injuries.
From the Times-Standard: "A homeless man, who asked to remain anonymous because he feared retribution, said he believes the reported assaults, and others, are the result of people targeting the homeless."
Eureka Police Department has a man on it, Sgt. Patrick O'Neill, who has been working the case religiously for weeks now, even walking up and down the train tracks looking for witnesses, but he has yet to find any good leads.
This makes us wonder, are we sure that EPD should be prioritizing some relatively minor assaults on bums in the area? Has anyone else noticed that when the weather starts getting nice, the bums and hobos get thick at busy intersections and the street begging becomes a real nuisance? Not to mention that these people are homeless and jobless, which means they do not pay taxes, which means us taxpaying Eureka citizens are footing the bill for ol' Sgt. O'Neill to be out there walking the damn train tracks looking for other hobos that might have seen the attacker.
Come on EPD, go bust some heroin dealers please. We have way too much crime and way too little law enforcement around here to be spending our valuable police hours on a couple bum fights.