Deputy Shoots Marijuana Farmer Outside of Fortuna
Posted on Oct 4, 2007 - 0:00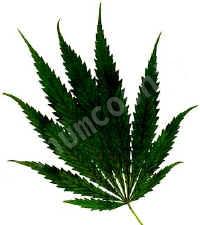 FORTUNA, Calif.—Authorities say two Humboldt County sheriff's deputies were placed on administrative leave Wednesday after one of them fatally shot someone they encountered during a marijuana-growing investigation.
The sheriff's department says the person who was killed confronted the deputies with a shotgun on land owned by the Pacific Lumber Company near Larabee Valley, about 30 miles east of Fortuna. One of the deputies fired his service weapon, striking the suspect.
The department did not release the names of the victim or the deputies, but plans to hold a news conference at the county jail in Eureka on Thursday morning to provide more details about the incident.