Arcata Grow House Busted, Nearly Starts House Fire
Posted on Nov 28, 2007 - 0:00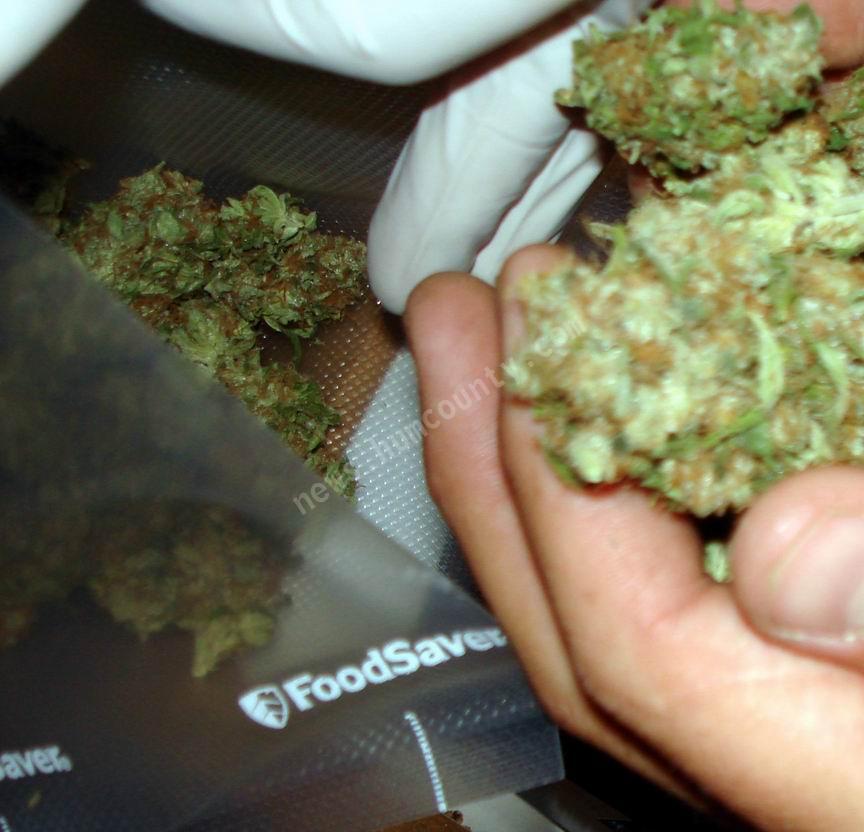 Agents and police officers following up the heroin arrest of Benjamin Foster in Arcata last weekend found more than 100 pounds of marijuana and 400 live pot plants while serving search warrants.
The Humboldt County Drug Task Force said the first warrant was served at a home on the 2100 block of Frederick Avenue in Arcata and an indoor grow with 214 mature plants and 205 immature plants were found on Monday.
Firefighters were called to the scene due to hazardous wiring conditions at the grow and while they were there a ballast began to smoke and catch fire. It was immediately extinguished.
The task force said agents also found a scale, 100 grams of processed pot, paperwork, hash-making utensils and 6 pounds of "shake" marijuana.
During a search of the suspect's self-storage unit, agents located and seized approximately 111.2 pounds of marijuana bud packaged in half-pound and 1-pound bags.
A John Deere Quad-runner was also located and seized from the storage unit, an indication that the large amount of finished pot may have been the result of a large-scale outdoor marijuana growing operation Foster was in charge of.
Foster, who was released on bail on Saturday after his heroin bust, was not located during the search warrant operations, but you can bet there is an arrest warrant out for him now, and that he will not be cashing in on those 100 pounds this season.