Outdoor Growing Season Starts
Posted on May 5, 2008 - 8:06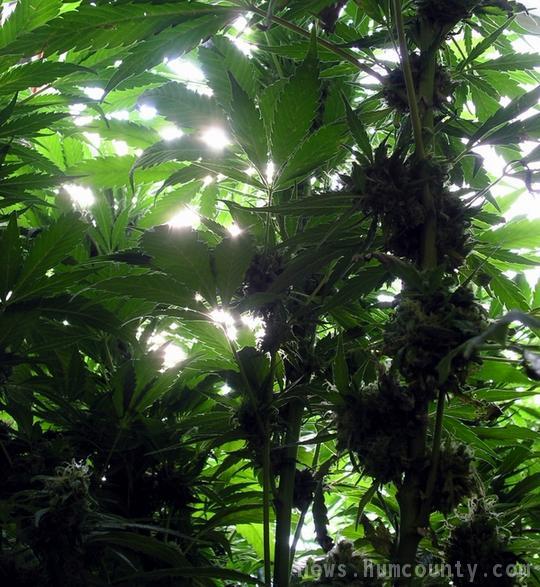 The 2008 outdoor marijuana growing season has officially started. To confirm, watch closely for sunburned dreadlock hippies roaming town, extra dirty pickup trucks loaded with gardening gear, and long lines at Pierson's and Target's garden center.
Outdoor pot growers generally start planting their crops in May and sometimes as late as June, but there will always be a handful or more who plant as early as April. As a result of this, rooted plant cuttings become a hot commodity in the springtime, with most outdoor growers getting theirs from indoor growing friends and neighbors.
Popular strains this outdoor season? Whatever growers can get their hands on, as usual. Trainwreck and Diesel will always be popular, and Master Kush seems to be making a comeback this year. We remember a few years back some amazing outdoor strains like Soul Train, Romulan, and Mango, but we're not sure if those are still around.
If this year is anything like the seasons past, Humboldt County residents can expect yet another massive increase in the number of pot growers occupying the hills, the number of CAMP choppers flying overhead, and yet another massive increase in the amount of seized bud come summertime through harvest.
Last year the Humboldt Sheriff's Drug Enforcement Unit nabbed over 355,000 outdoor plants, 37,419 indoor plants, and about 900 pounds of processed bud in their eradication efforts. It was the biggest year ever, but it's always the biggest year ever because there are always more and more growers planting bigger and bigger crops.
In comparison, authorities only seized about 100,000 plants in 2006. Yeah, that's a beefy increase in only one year. The 2007 total was estimated to be worth $1 billion had it made it to the streets. Does that mean they removed $1 billion from Humboldt County's economy?