Citizens Want Action on Arcata 215 Grow Houses
Posted on Oct 30, 2007 - 0:00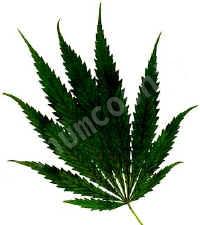 The Arcata City Council is on the right track by exploring ways it can have a say in the proliferation and the safety of marijuana grows in the city. A task force has been proposed to recommend ways the land-use laws can regulate the location, size and operation of grows.
The owner of an Arcata medical marijuana dispensary told the city council on Oct. 3 that he had 5,000 customers, and his is not the only cannabis club in town. The spread of grows to every corner of Arcata also has wider implications than public safety, such as the destruction of neighborhoods, a squeeze on Humboldt State student housing, unsavory nighttime activity, and offensive smells.
Community Development Director Tom Conlon argues that a task force -- with as many as six to eight meetings -- would eat up a hundred hours of valuable staff time unnecessarily. On the other hand, Councilman Michael Machi notes that an eventual ordinance could affect as many as a third of all Arcatans, which makes community "buy-in" important.